Excellence
Visitors to our water treatment plant tell us they've never seen a place so clean. The cleanliness of our plant is related to the water produced is one critical way: pride. The same pride that keeps that plant clean, keeps us working constantly…monitoring water quality, and always improving our processes and our system.
Our system has been around for a long time. The fact that it operates so well is a testament to the ongoing maintenance and improvements and the high standards we set for ourselves.
For more than 80 years we've served Cocoa residents and businesses. For more than 50 years, we've been serving communities throughout the region. We have done so through wet seasons and dry, boom times and recession. No matter what else is happening, we deliver water to our customers and we have for decades.
And we're planning to do so for years to come.
Cocoa Water Works.
Our Customers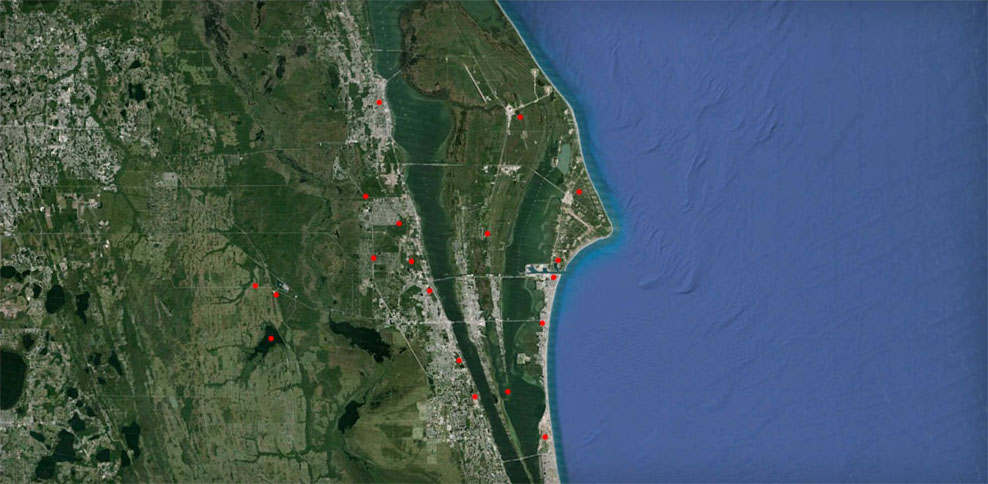 Cocoa Utilities provide service across approximately 268 square miles of Brevard County.
We provide water to 80,000 connections, including:
Cocoa
Cocoa Beach
Cape Canaveral
Canaveral Port Authority
Viera
Port St. John
Rockledge
Merritt Island
Canaveral Groves
A large portion of unincorporated central Brevard County
Titusville
The Great Outdoors
Patrick Air Force Base
Cape Canaveral Air Force Station
Kennedy Space Center
We deliver more than 22.7 million gallons of drinking water every single day. We can store approximately 1 billion gallons of treated water in 10 aquifer storage and recovery wells.
We have 1,321 miles of pipeline to bring the water to treatment and deliver it to customers.